Institute for Research of the Youth Problems and Training Prospective Personnel at the Academy of Public Administration under the President of the Republic of Uzbekistan started its activities on the basis of the Resolution of the President of the Republic of Uzbekistan from 2017 on August 14, according to the Decision number – PP-3206,conducts its activities on the basis of the Charter of the Institute, the decisions of the Academic Council of the Institute, the orders of the director of the Institute and is based on the laws of the Republic of Uzbekistan.
The purpose of the department:formation of promising young specialists of governmental organisations, state and economic management, as well as public organizations of knowledge on strategic planning and management of organizations,development and management of projects aimed at increasing the social activity of young people and also developing skills for active participation in economic policy pursued by the state.
The main tasks of the department:
– ensuring comprehensive satisfaction of the needs of intellectualstudents, spiritual, moral, physical and professional development, organization and implementation at a high level of the educational process aimed at acquiring knowledge, skills, skills and the formation of a certain level and scope of competencies that enable them to conduct professional activities in the process of mastering educational programs;
– development and improvement of the methodological support of the educational process in the fixed disciplines, the introduction of new educational technologies, methods and means of instruction, the use in the teaching of positive experience of the activities of public authorities, state and economic management, and public organizations;
– the preparation of scientific products and the implementation of scientific research aimed at improving the activities of the state youth policy;
– organization of work to improve professional skills, scientific qualification of the teaching staff;
The following works are important in the activity of the department:
– directly participates in the organization of the educational process on promising courses for the training of promising young cadres;
– develops innovative projects based on the analysis of studies studied on youth issues on the ground;
– conducts research work on the deep study of the problems of youth;
– conducts organizational, spiritual and educational and other educational work.
Members of the department:
Head of Department – Rakhmonov Zafar Yashinovich
E-mail: zry2010@rambler.ru
DSc in Economics, professor of the Department –
Toshmatov Shukhrat Amonovich
E-mail: sh.toshmatov@dba.uz
Doctor of science in economy-
Karimov Norboy G'anievich
E-mail: norboy.karimov@mail.ru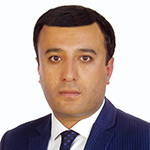 Senior teacher- Kakhharov Avaz Zhamolovich
E-mail: avaz_qaxxorov@mail.ru
Senior teacher-
Khasanov Tokhir Abdurashidovich
E-mail: tohirh@yahoo.fr
Senior teacher-
Ubaydullaev Davron Yuldashboevich
Tel:(+998 71) 232-61-23 , E-mail: strategy@yomi.uz