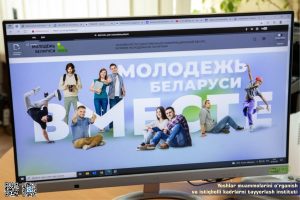 Youth.bel (Молодежь.бел) is the main state informational youth Internet portal, which contains relevant and useful information for young people.
On the website, pupils and students can learn about benefits and special funds, young professionals – about job guarantees and compensation. For young families, information has been collected on benefits, housing and state targeted assistance.
A whole section is devoted to conscripts: how to register for military service, conscription and who is entitled to a reprieve.
The website also publishes the latest news on the activities of youth organizations, education, science and creativity.